About Us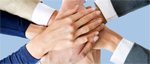 Mr.Nagarajan founder of Virgo Engineering Works was assisting his father who was a great mechanic in modern rice milling equipments, from his childhood. As he was the eldest of his family he has to bear the responsibilities after the sudden demise of his father.
Vision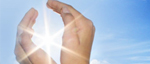 He embedded innovative engineering designs in the modern rice milling machines. Later on his interest turned to food processing machines. His focused vision coupled with his innovative characteristics started to pay. His machines such as Garlic peeling machine, Lemon Cutter and Multi Vegetable Cutter got wide recognition from the industry people and academicals.


Misssion
To start an exclusive research and development wing which will keep on bringing food processing machines with adavnced technologies and innovative features that will go along with our government's 'Make In India' slogan.
Virgo Engineering Works - Our Latest Machines
This Machine is designed to peel Garlic in an innovative way that peeled garlic are not subjected to any damage or thrust , thus it helps for longer shelf life of peeled garlic. This model is highly recommended for Exporting Fresh peeled Garlic.
More
Machine can peel Garlic, Shallots, Big and small onions of different size and thickness. The method adopted in this machine is air blasting method, and the peeling process is controlled by sensor and automatic programmable logic control (PLC).
More
A food-grade highly cost competitive, fully automated machinery designed for bulk quantity peeling of garlic without damaging and maintaining the original property with wide application in pickle industry and garlic paste, garlic powder.
More
Virgo Garlic dryer made for drying the garlic without losing its natural properties. Dryer is an enclosed chamber in which trays are placed on top of each other.
More