About Us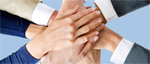 Mr.Nagarajan founder of Virgo Engineering Works was assisting his father who was a great mechanic in modern rice milling equipments, from his childhood. As he was the eldest of his family he has to bear the responsibilities after the sudden demise of his father.
Vision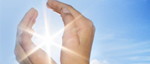 He embedded innovative engineering designs in the modern rice milling machines. Later on his interest turned to food processing machines. His focused vision coupled with his innovative characteristics started to pay. His machines such as Garlic peeling machine, Lemon Cutter and Multi Vegetable Cutter got wide recognition from the industry people and academicals.


Misssion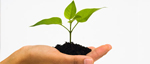 To start an exclusive research and development wing which will keep on bringing food processing machines with adavnced technologies and innovative features that will go along with our government's 'Make In India' slogan.
Virgo Engineering Works - All kinds of food processing machines
We are considered as one of the trustworthy and reliable names in the industry for offering a complete range of Garlic Cum onion Peeler.
With consistent focus on quality, we are highly involved in presenting an excellent quality range of Lemon Cutter.
We are one of the distinguished organizations in the industry engaged in providing a superior quality range of Garlic Peeling Machine.
We are among the prominent organizations instrumental in presenting a comprehensive array of Onion Cum Multiple Vegetable Skin Remover.